Have you heard of the Moto-Grip? The product offers protection against accidental ejection of the motorcycle passenger. Whether it is a scooter or a motorcycle, most provide no backrest protection for the passenger.
The Moto-Grip is a safety harness equipped with two sets of padded handgrips on the front and rear of the harness. The harness is worn by the operator and the handgrips are held by the passenger.
The product designed by a NYC firm, Hatch Ventures,  is available in three sizes and each size is fully adjustable to accommodate additional outerwear for inclement weather riding.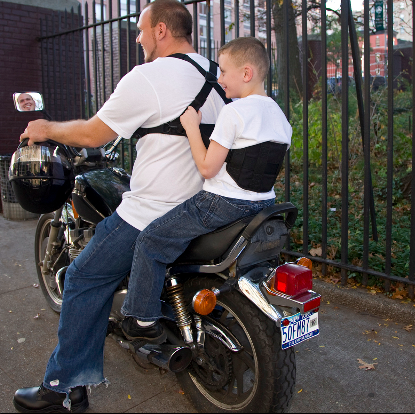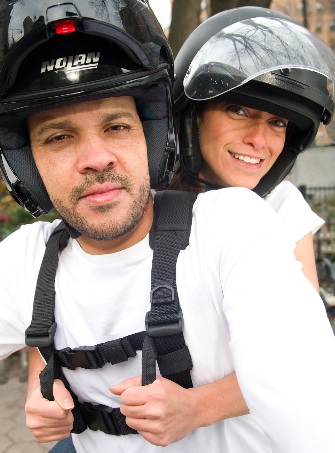 Source: Press Release, Hatch Ventures LLC, New York, August 9, 2011