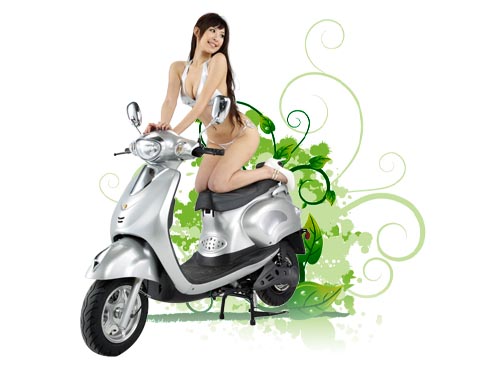 Green Baby Electric Scooter
Another electric scooter, Green Baby manufactured by Green Diamond Power Inc. in Taiwan is now available for the market.
The Green Baby uses a portable lithium iron phosphate (LiFePO4) battery,  which is not contaminated. The battery has no metal pollution and no volatile acid pollution, which makes it environmentally friendly. It has a life cycle over 1500 recharging times, and could be used up to 4 years.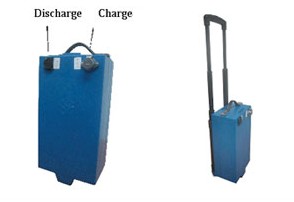 the LiFePO4 battery box
The battery box has a look of a suitcase. It is equipped with a handle and wheels, which makes it is easy to carry around.
The scoot can achieve speeds up to 40mph and it will be displayed at the Taiwan International Electric Motorcycle Show in Taipei next week (April 14th-17th). For more information on the Green Baby, visit Green Diamond Power Inc. on the web.